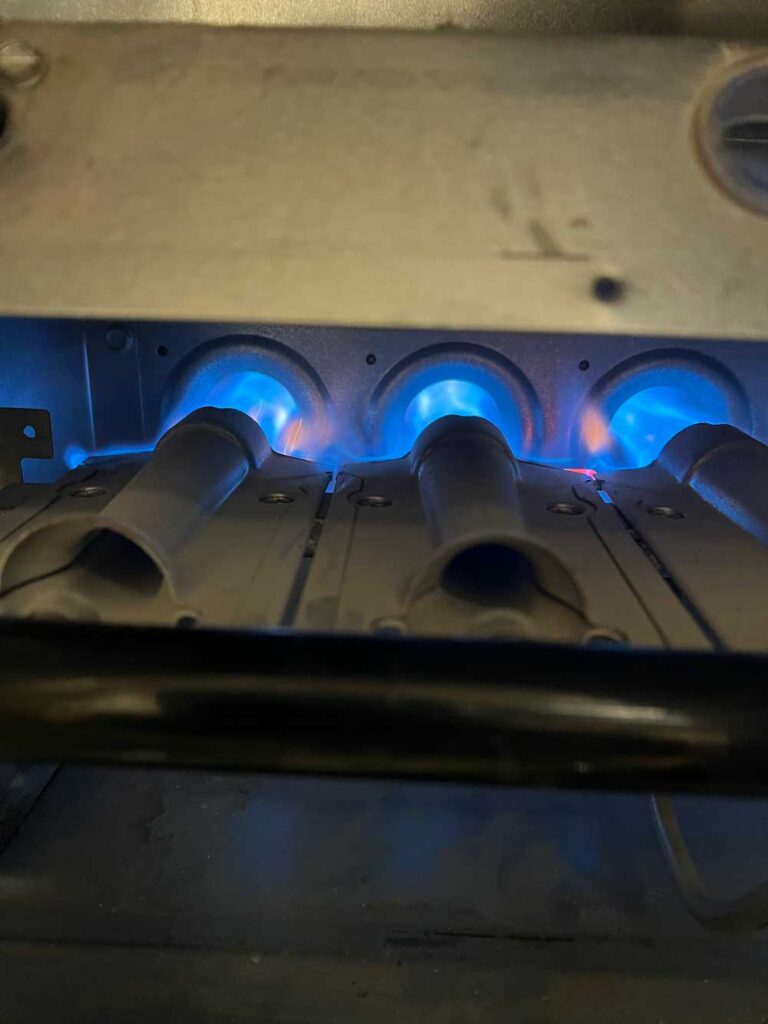 #1 UV Light Installation and Air Purification Systems in Denver, CO
Do you want to breathe the cleanest air possible in your Denver, CO, home or business? Take advantage of the UV light installation service from JC Mechanical LLC. These devices sanitize the air before it enters your surroundings.
Conventional HVAC filters do a decent job keeping dust and dirt from spreading across your home or business. However, they can't do much to remove pathogens like bacteria and viruses from the air. UV germicidal lamps do a fantastic job removing organic contaminants from any environment.
Our highly experienced team has over three decades of experience installing air purification systems for homes and businesses across Denver, CO. Call (720) 779-7263 to schedule a consultation.
The Advantages of UV Air Purifiers
Below are some of the top benefits of UV Air Purifiers.
Eliminating Microorganisms from the Air
UV C light air purifiers are highly effective at killing microorganisms that get into your home's air ducts, including:
Germicidal UV light kills mold and other microorganisms by breaking down their DNA.
Improving Indoor Air Quality
Indoor air can be two to five times more polluted than outdoor air because it's easier for certain microorganisms to thrive within insulated and air-conditioned spaces.
UV light installation helps improve indoor air quality by preventing mold growth and stopping bacteria and viruses from propagating indoors.
Improving Respiratory Health
People with respiratory conditions like bronchitis, asthma, and pneumonia will experience a high level of discomfort in contaminated spaces.
Working with a UV light installation company to find a compatible system for the space will make the air more hygienic. Thus, you can reduce the incidence of allergic reactions and the severity of existing respiratory problems.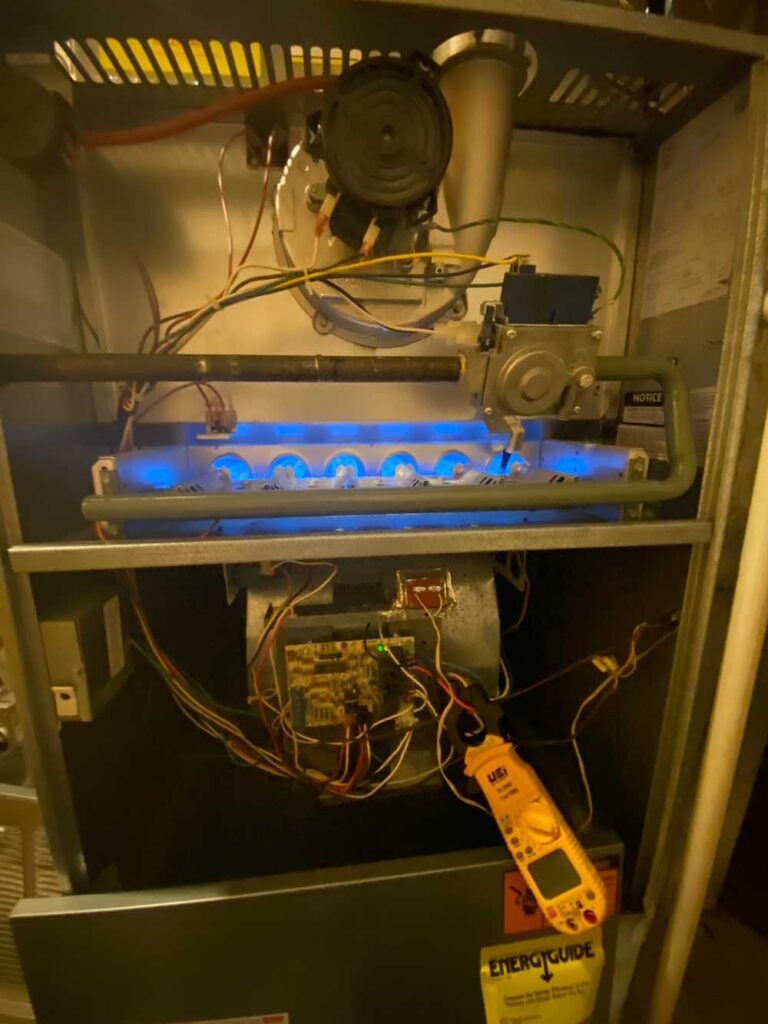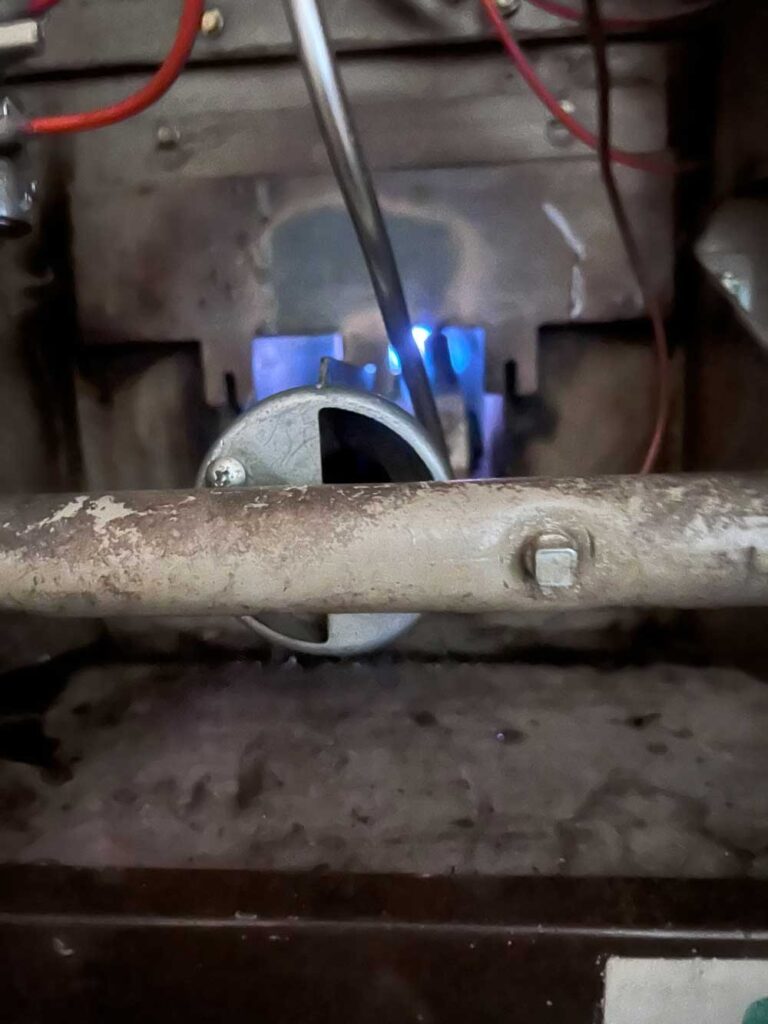 UV Light Installation Options
At JC Mechanical LLC, our technicians evaluate your needs and your existing setup before recommending an ultraviolet light air purifier.
Many homeowners and businesses choose UV lights connected to the HVAC system's blower motor. The light will work anytime the HVAC system is active. The units require as much energy as your average light bulb, so there's no fear of higher energy bills. They can also last up to three years.
An alternative location for UV lights is inside your air handler to work with the system's evaporator coil.
This part of the HVAC is a wet and dirty environment that encourages mold and bacteria growth. Installing UV germicidal lamps in these locations can help deal with mold and bacteria at the source. As a bonus, keeping the coils mold-free will keep the HVAC system energy efficient and reduce maintenance costs.
How Safe Are UV Air Purifiers?
The UV air purifiers we install are safe for use in your home or business. The rays are not harmful to humans and will not cause skin conditions. The lights have been in use for decades with no adverse effects recorded.
Also, since we install the lights away from high-traffic areas, you will rarely come in contact with them.
Choose the Leading UV Light Installation Company in Denver, CO
Reach out to JC Mechanical LLC if you're considering UV light installation in Denver, CO, and the surrounding areas. We are available all year to listen to your needs. Our expert team will come to your home or business to survey your HVAC setup before recommending and installing the best UV air purifier for the space.
Call the JC Mechanical LLC team today at (720) 779-7263 to discuss your next UV light installation project in Denver, CO. Find out why we have so many positive reviews from your neighbors!