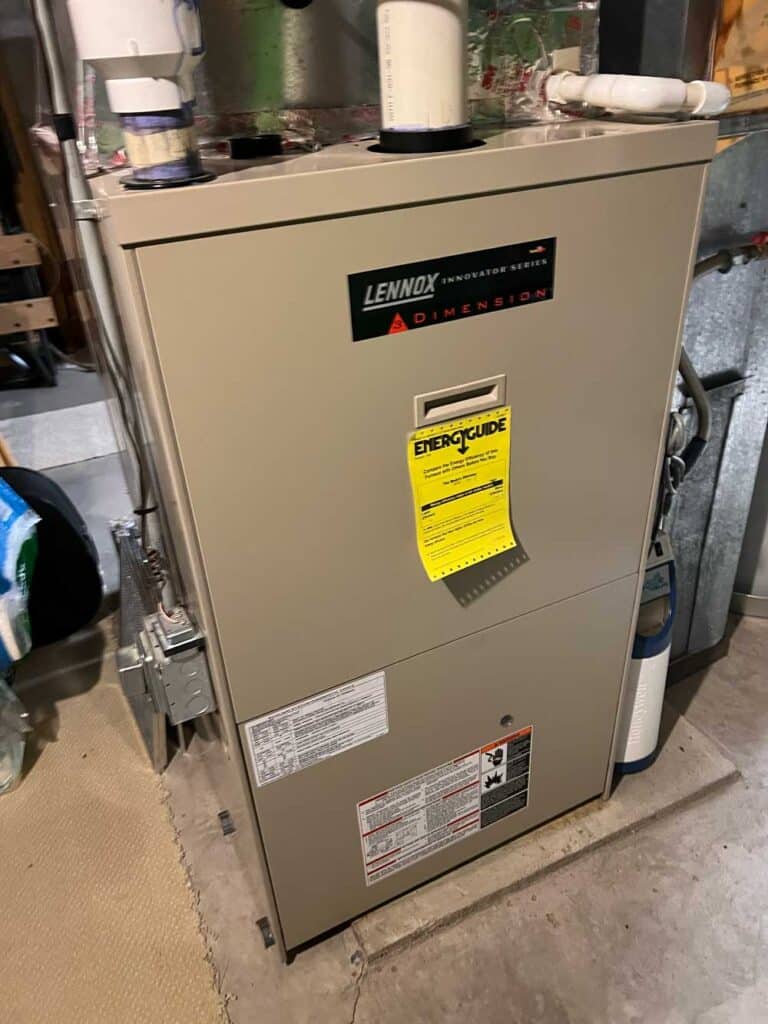 #1 Heating Maintenance & Tune-Up Service in Denver, CO
Furnace Maintenance You Can Trust to Keep Your Family Warm 
On one of Denver's blustery and frigid winter days, it's nice knowing you have a warm and cozy home. The last thing you want is for the furnace to break down and leave your family shivering. Unfortunately, heaters always seem to malfunction at the worst possible time, leaving homeowners scrambling to get them fixed.
When you let our team at JC Mechanical LLC take care of heating maintenance, there's a much lower chance of an inconvenient or dangerous furnace failure. Our trained and experienced technicians can get your heater in top shape, so it works as it should, without mechanical failures, all season long. You can rely on us to catch minor issues before they become big problems, keeping your family warm and safe on even the coldest Colorado nights. 
Stop Furnace Problems Before They Start
All too often, homeowners put off heater preventative maintenance — or get busy and forget to make the appointment. Unfortunately, this often results in a small issue becoming a significant problem that requires emergency repairs. A furnace malfunction or breakdown can lead to many issues, including dangerously low indoor temperatures, carbon monoxide buildup, frozen and burst pipes, and fire risks. 
At the very least, skipping heating maintenance reduces the furnace's efficiency, which can increase heating bills. Unmaintained furnaces also have shorter life spans. Between the reduced costs for heating and avoiding costly repairs, maintenance saves money over the years. 
When looking for "heating maintenance near me," you don't need to look any further than JC Mechanical LLC. We've served thousands of Denver homeowners over the last 30 years, keeping furnaces working safely and efficiently with comprehensive maintenance. Rely on us for peace of mind and a warm, cozy home!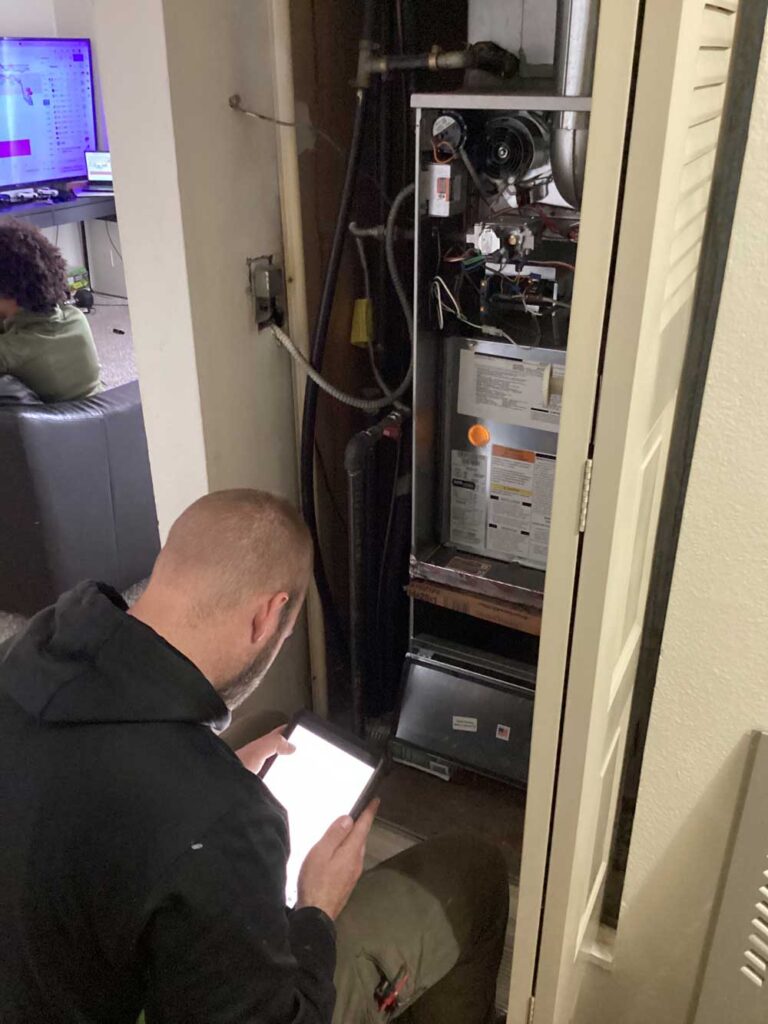 Why Is Heating Maintenance So Important?
Keeping your family warm and safe with a functioning furnace is the primary reason to keep up with heater maintenance. However, regular inspections and tune-ups also provide additional benefits, including:
Improved air quality
Reduce repairs
Improved efficiency
Improved air quality
When the furnace works as it should, it doesn't release as many contaminants into the air, reducing the risk of discomfort.
Reduce repairs
Improved efficiency
FAQ's About Furnace Maintenance
Our expert technicians are happy to answer any questions during a heating maintenance appointment. To help you know what to expect, check out these FAQ's.
Our certified technicians follow a detailed checklist that includes inspecting all major mechanical components, including the igniters and pilot lights, burners, heat exchangers, flue pipes, electrical connections, and carbon monoxide detectors. They also clean the furnace cabinet, check the fuel pressure, and replace filters. 
Annual heating maintenance costs significantly less than a furnace repair or replacement. At JC Mechanical LLC, we make it affordable to keep up with heater maintenance with our preventive maintenance program, which includes two annual tune-ups and discounts on repairs.
If our technician discovers a problem with your heating system, they'll let you know immediately and provide an upfront estimate for repairs — and how long you can expect the furnace to last. 
Call JC Mechanical LLC for Heater Maintenance in Denver Today
Our family-owned company guarantees 100% customer satisfaction and uses only the highest-quality equipment that lasts. Don't risk an inconvenient furnace failure; schedule a convenient appointment today. 
If it's time to schedule heating maintenance, call our experts at JC Mechanical LLC at (720) 779-7263 for an appointment today, or book online.