Tankless Water Heater Installation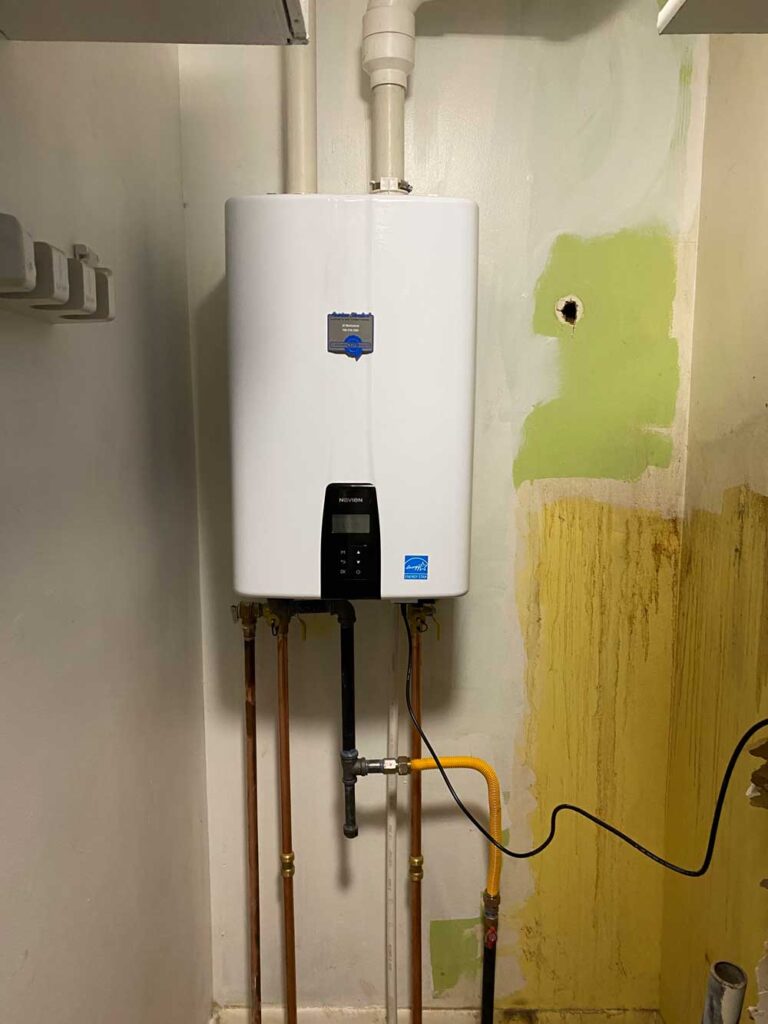 #1 For Tankless Water Heater Installation in Denver, CO, with Over 400 5-Star Reviews
Are you looking for a more energy-efficient method of hot water delivery in your home? Choose tankless water heaters! These systems provide hot water on-demand instead of continuously working to keep water in a tank hot.
If you're looking for tankless water heater installers in Denver, CO, talk to the team at JC Mechanical LLC. We are the number one tankless water heater installation company in the area.
Our highly experienced team of technicians can find the right on-demand hot water system for homes of any size. Whether you're looking to install a tankless water heater for the first time or trying to replace an existing system, you can trust us to deliver.
Call (720) 779-7263 to book an appointment with our team today.
The Advantages of Tankless Water Heaters
Are you still on the fence about tankless water heaters? Here are some more benefits of choosing them.
Tankless water heaters come in a wide range of flow rates. You can find a system that will sustain your home's hot water demands regardless of the size.

Tankless water heaters can reduce your energy costs by up to 35%. They are up to 55% more efficient than comparable tank versions.

Tankless water heaters can last up to 20 years with professional maintenance. Tank water heaters can only last half that time.

Tankless water heaters don't take up a lot of space. Thus, you have more flexibility in terms of where you can fit the system.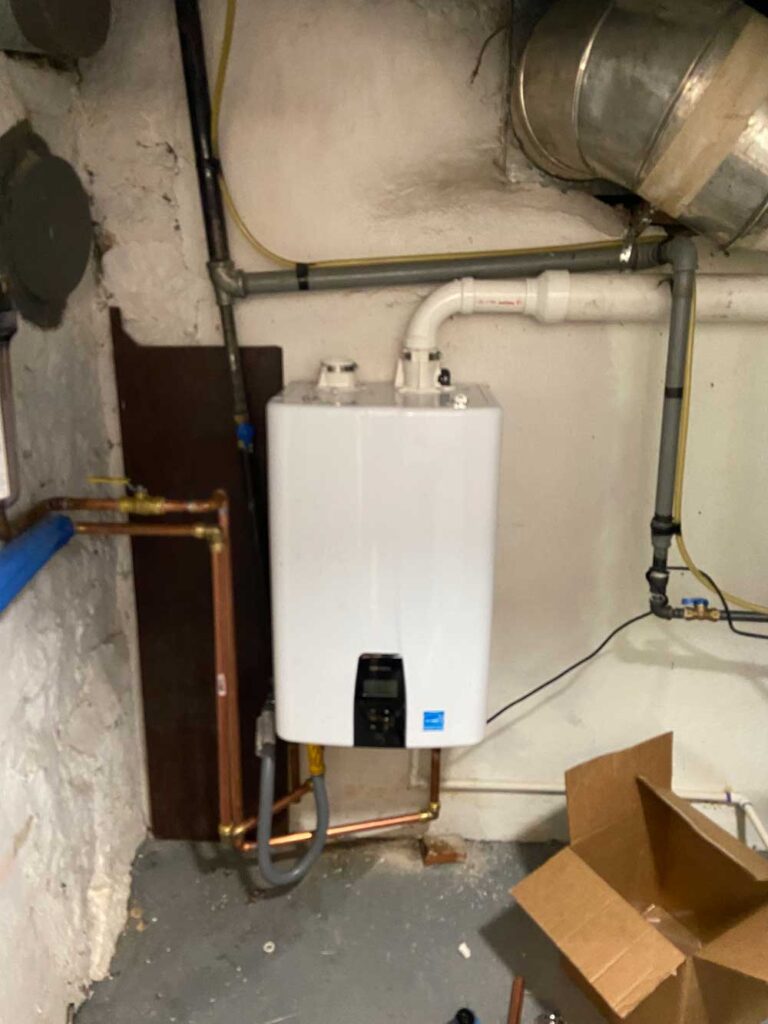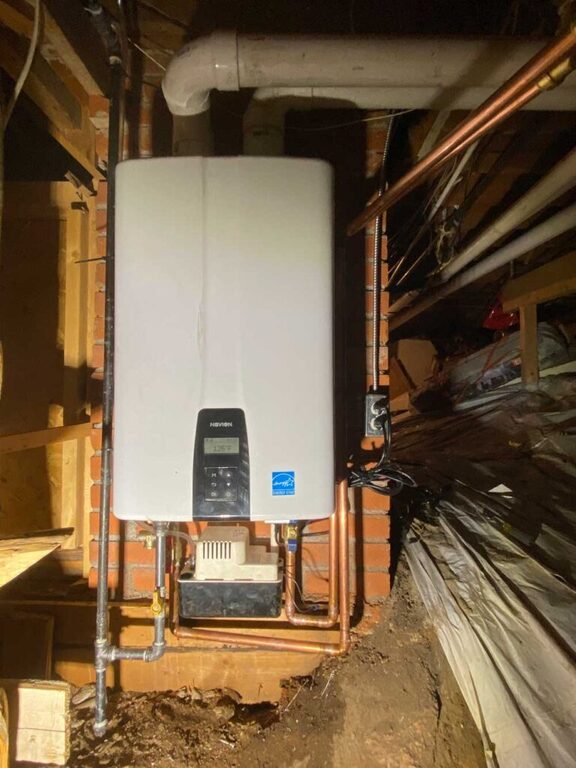 How Tankless Water Heaters Work
A conventional water heater warms up water held in a designated tank. When someone opens a hot water tap anywhere in the home, they get water from this tank.  
On the other hand, tankless water heaters don't hold water in any tank. They feature a mechanism that heats water on demand. The water passes through the unit and warms up instantly. Thus, you never have to worry about running out of hot water.
How Much Does Tankless Water Heater Installation Cost?
Tankless water heater installation costs around $3,000 on average. However, peculiarities with your installation can knock the total costs up to $5,000 or more. Do you want a definitive quote for your tankless water heater installation project? Request a free estimate from JC Mechanical LLC.
Types of Tankless Water Heaters
The main types of tankless water heaters on the market today are electric-powered tankless water heaters and natural gas/propane tankless water heaters. Electric tankless water heaters are generally cheaper, but the installation can be costlier if you have to upgrade your electrical circuitry.
Gas tankless water heaters cost more upfront, but they are more efficient over the long term.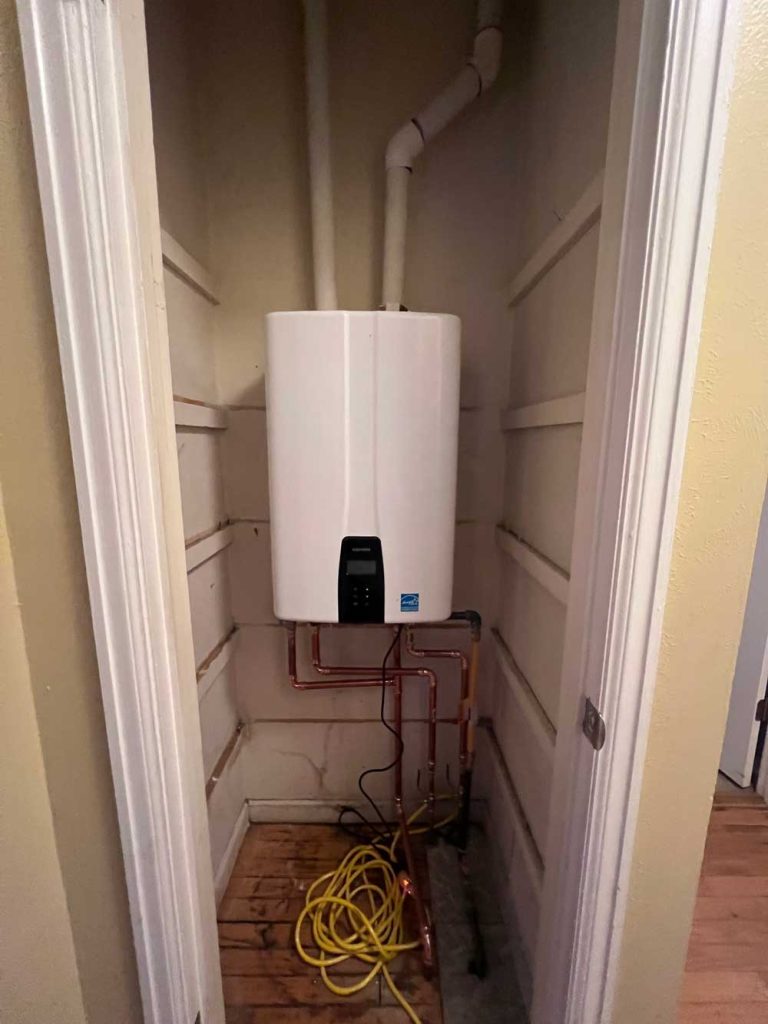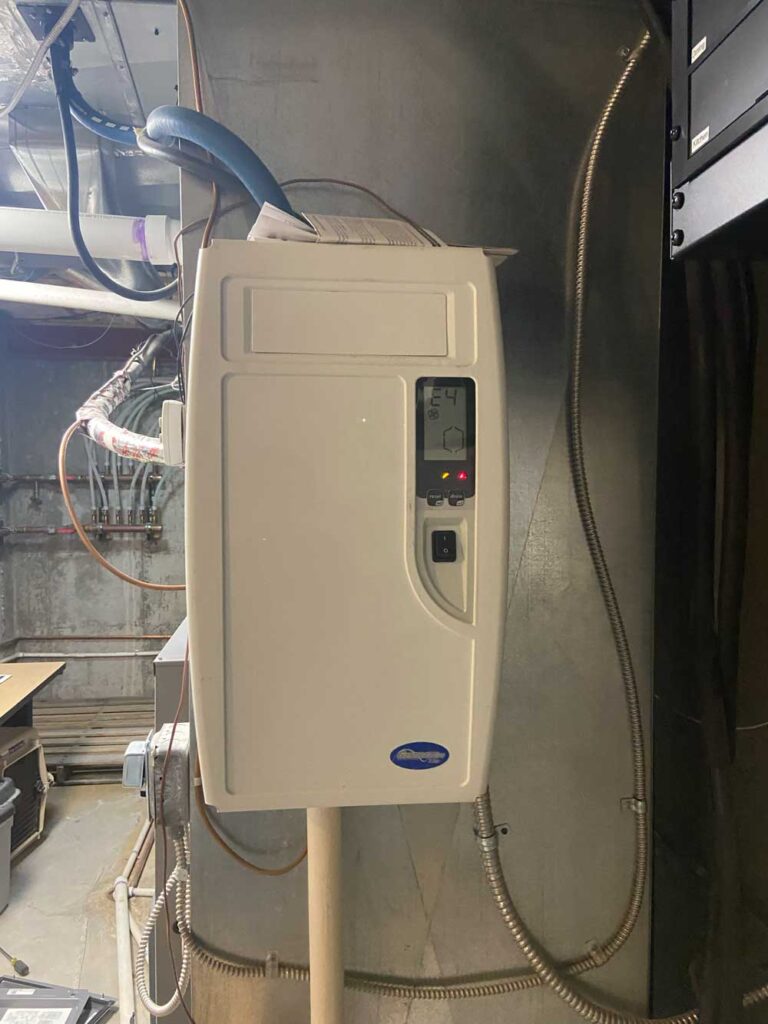 Why Choose JC Mechanical LLC for Your Tankless Water Heater Installation in Denver, CO?
Homeowners and businesses in Denver, CO, choose JC Mechanical LLC for the following reasons:
We evaluate every installation on completion to ensure the results are according to our initial plan and only finish the job when the customer is 100% satisfied.
At JC Mechanical LLC, we put the customer first every time. You can trust us to be honest about your tankless water heater needs—even if it means giving you a lower estimate.
Installing tankless water heaters is not a job for inexperienced plumbers. Our highly experienced technicians have decades of experience installing electrical and gas tankless water heaters. We understand the challenges and can navigate them effortlessly.
End Your Search for Tankless Water Heater Installation Near Me
Are you looking for an installation company that guarantees value for money? Call the JC Mechanical LLC team today at (720) 779-7263 for your tankless water heater installation in Denver, CO.