Residential HVAC Services Denver
Have you been noticing your home's air conditioner and furnace are not keeping up with the summer heat? Do you need a new system but don't know how to get one? Or you may want to switch to a more eco-friendly method of heating and cooling your home. We are here to help.
JC Mechanical is family owned and operated, which means we are here to help you, not just take your money. We are certified technicians who understand how important your home is, so we will ensure that every detail, from the air quality to the comfort of your home, is taken care of.
We offer financing options that are simple and easy to understand, so you can feel confident about investing in our service when it comes time for repairs or replacements. And with 24/7 service available, you don't need to worry about anything more than your home's comfort during these tough economic times. We specialize in a variety of services, including:
Call JC Mechanical today at 720-779-7263 to schedule an appointment or request a quote.
AC Repair Services in Denver
When you have a problem with your HVAC system, you should have it fixed as soon as possible. That's because if the problem worsens, it can be difficult and even more expensive to fix. And when that happens (when your AC stops working altogether), you will need to call an HVAC company right away.
If your unit is experiencing problems, some warning signs may indicate that something needs repair.
Your AC is blowing warm air

You have trouble getting comfortable in your home due to a lack of airflow

Your unit isn't cooling properly, and the temperature inside your home is slightly higher than normal

You have mold or mildew in your vents, and you can't get rid of it using normal methods like bleach and scrubbing brushes because it just keeps coming back 

Your AC is making a loud noise when it's running. This could be your compressor or the compressor fan motor, both of which need to be replaced
If you notice these issues, JC Mechanical is here to help. No matter what type of AC repair or maintenance service you need, we will be there for you every step of the way, from diagnosis and repair to maintenance plans that keep your system running at top performance.
We are available 24/7. Call us today at 720-779-7263 for exceptional AC repair services.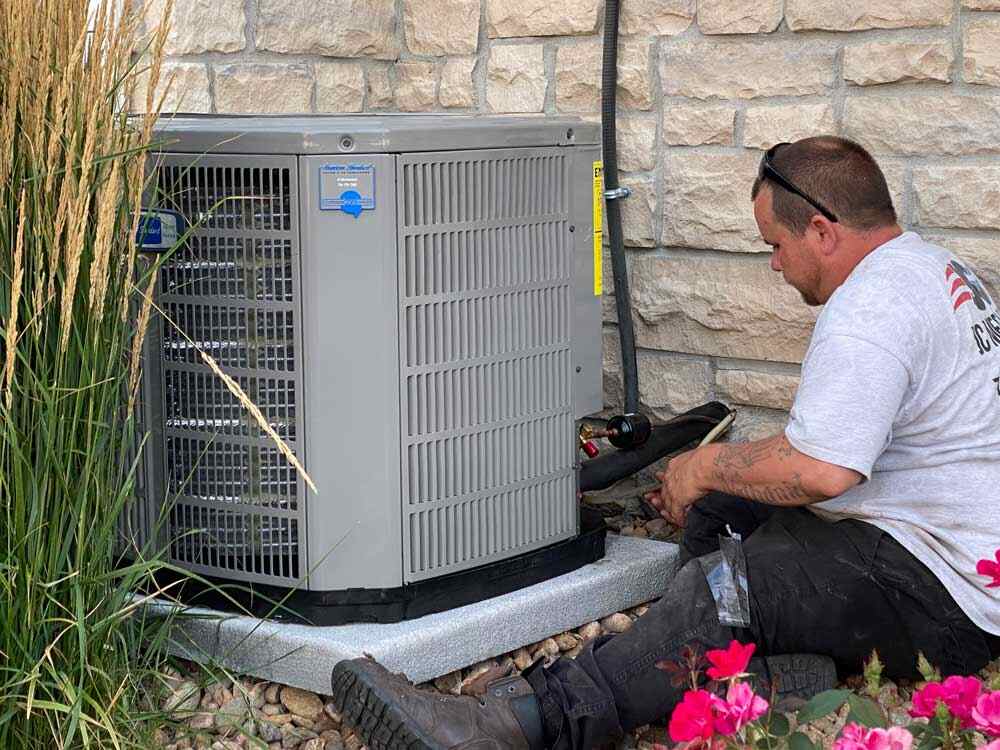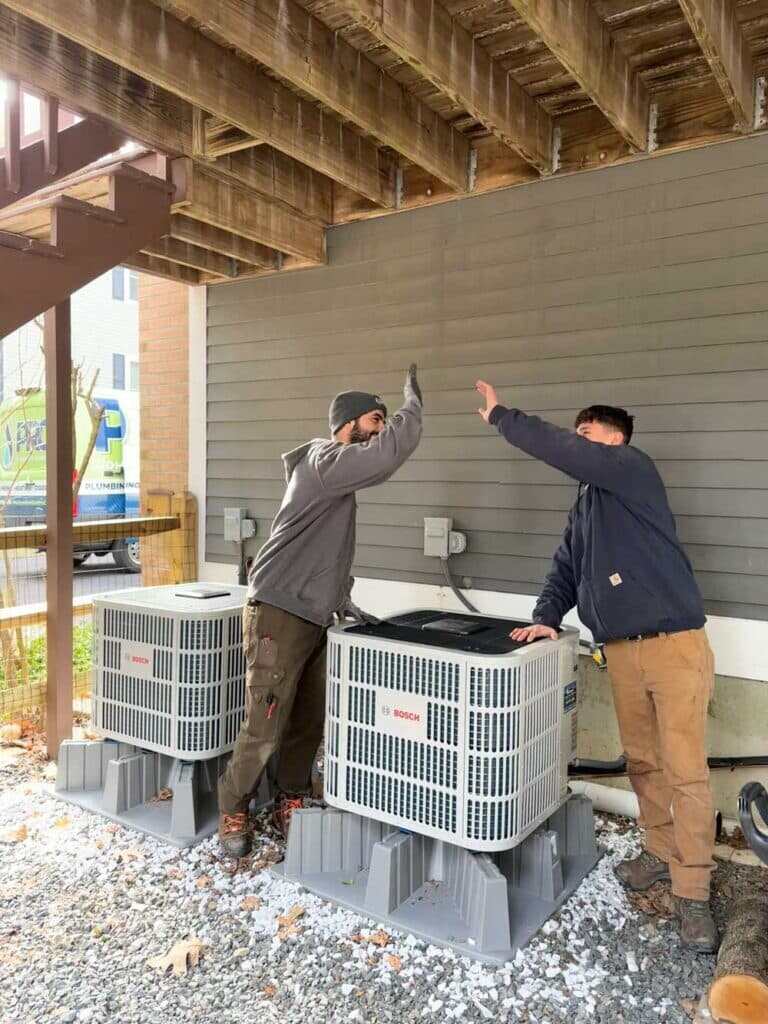 AC Installation Services in Denver
If you live in Denver, you know how hard it can be to keep your home comfortable during the summer. After all, it's not like you can take a trip to the mountains or the beach. You just have to make do with whatever air conditioner your old system has left over.
But what if there was an easy way to get more AC for less money? What if you could install a new AC that would keep your home cool and comfortable without costing you an arm and a leg? Well, now there is, and we are here to tell you about it.
Installing an AC in your Denver home comes with many benefits. Here are just a few of them.
Your family will be comfortable when they come home from work or school

You will save money on heating and cooling costs every year

You will be able to sleep better at night and wake up feeling refreshed

Your energy bill will go down since you won't need to run the furnace as often
If you are ready for AC installation, the skilled technicians at JC Mechanical can help. Our team of experts will work with you to determine the best system for your home and lifestyle while also ensuring that it fits your budget and schedule. 
We will take the time to answer all of your questions, from how many units you need to how much they will cost, and give a detailed estimate before getting started. We will also walk through how each unit works so that when it's installed, you will know exactly what's going on there.
You can get started by calling us at 720-779-7263.
Boiler Repair & Installation Services in Denver
Your boiler is one of the most important parts of your home. It helps supply heat and hot water to your home, but it can malfunction and fail. When this happens, you need a professional to fix it right away. If you notice some of the following signs, it may be time for a boiler inspection.
The hot water tank is empty

Your home's temperature is inconsistent, or the temperature seems higher than usual

You have trouble heating or cooling your home
If you notice any of these signs, contact the experts at JC Mechanical right away so we can get started on inspection and repair. We will find out what's wrong with your boiler and get it fixed right away, so you don't have to worry about it anymore.
However, if your boiler is old and the parts that make up your boiler are breaking, you should install a new boiler. With a new boiler, you get the peace of mind that comes from knowing that your heating system will be more reliable and less likely to break down during a cold snap or when the weather gets hot.
You also save money on energy bills by using less energy throughout each month, since your system will work more efficiently than before. Our technicians can help you pick and install a new boiler for you. We can also help you with any maintenance issues that may arise.
If you need boiler repair or installation services, call us now.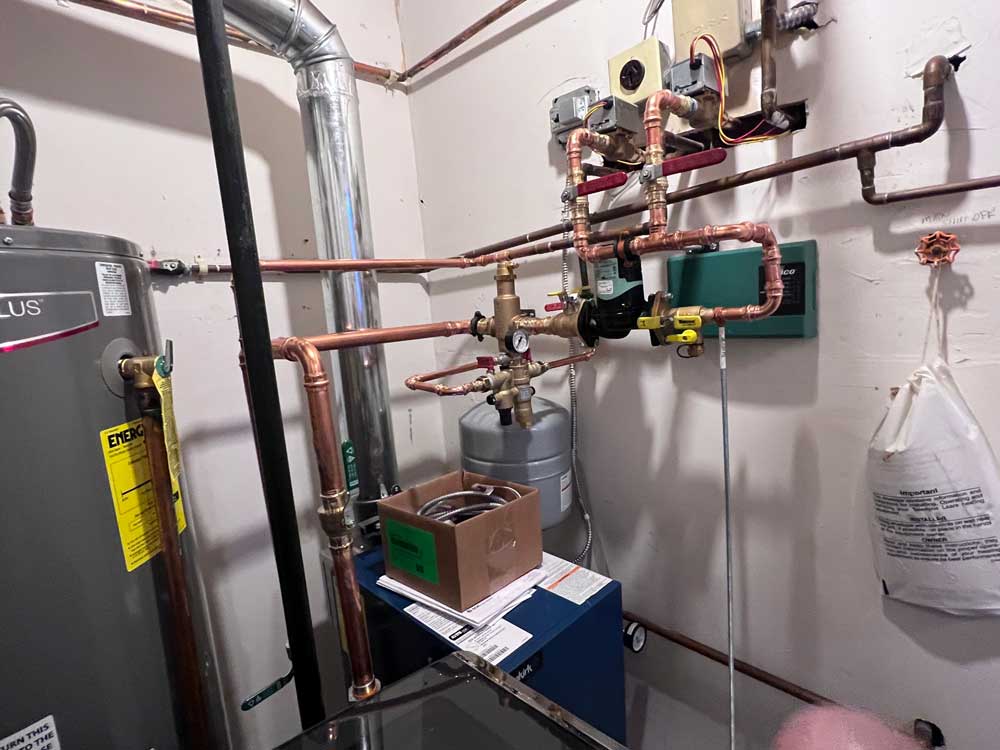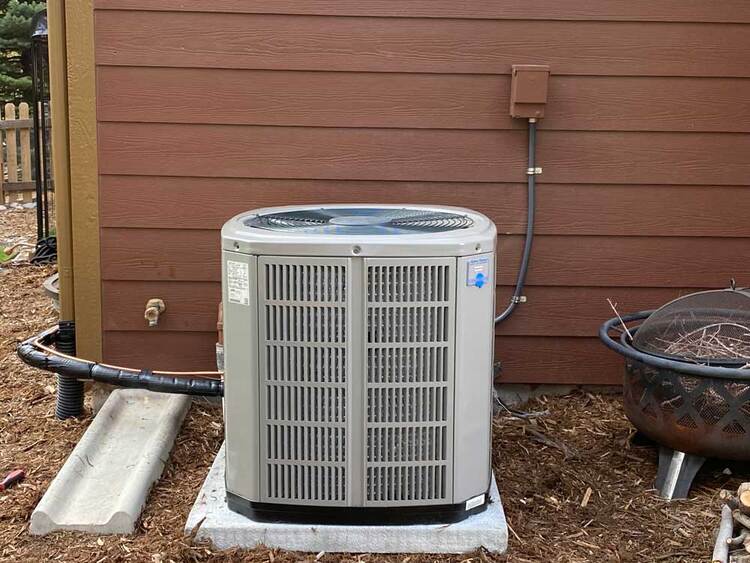 Heat Pump Repair & Installation Services in Denver
Heat pumps are great for heating and cooling your home in the winter and summer months, but they can't do it alone. They need to work in tandem with a system that provides the air you breathe and the water you drink. When having trouble with your Colorado heat pump system, there are several signs to look out for.
Your heat pump isn't working at full capacity

You have to turn your thermostat up before your heat pump kicks on

You can hear air moving in your vents during cold weather

You have condensation inside your home

The unit is making unusual noises
When you notice these issues, call the experts at JC Mechanical immediately for repair. A clogged air filter or faulty refrigerant lines could lead to a serious gas leak or even an explosion. Our technicians are trained to recognize potential problems with your system and work efficiently to fix them.
However, if your home is older and your system is starting to show its age, it might be time to upgrade your system. A heat pump can help ensure your home stays at a comfortable temperature all day long, which means less energy waste and better comfort for you and your family. 
Installing a heat pump isn't easy, that is why you should enlist us to do it for you. Our technicians will ensure your system is installed right and working properly so that you can enjoy it for years.
Call us now at 720-779-7263 for heat pump repair or installation services.
Furnace Repair Services in Denver
If you are in Denver, the chances are that you have noticed your furnace is running less efficiently than it used to. It's not an uncommon problem. In fact, it's one that can make your life a lot harder, especially if you are trying to keep your home cool during the summer months.
A new furnace is an investment that pays off for years and investing in a quality system is key. But when your furnace isn't working well enough, it might be time to invest in some repairs.
If you think your furnace isn't running properly, start by looking for any signs that a repair could help.
Condensation on the ceiling and walls of your home. This is a sign that the system is not working correctly

Your home feels colder than usual, maybe because the air does not reach all parts of the house

Your basement is always cold. This could mean that there is a leak in the system

Dirt or dust on the vents and grates of your furnace could be an indication that they need cleaning
At JC Mechanical, we specialize in residential HVAC services in Denver. We will help you ensure your furnace is working correctly by checking for leaks, fixing any issues with the airflow or temperature, and ensuring that the blower is running at peak efficiency. Our technicians are experts at diagnosing problems so they can be fixed quickly and efficiently.
For reliable furnace repair services, call us today.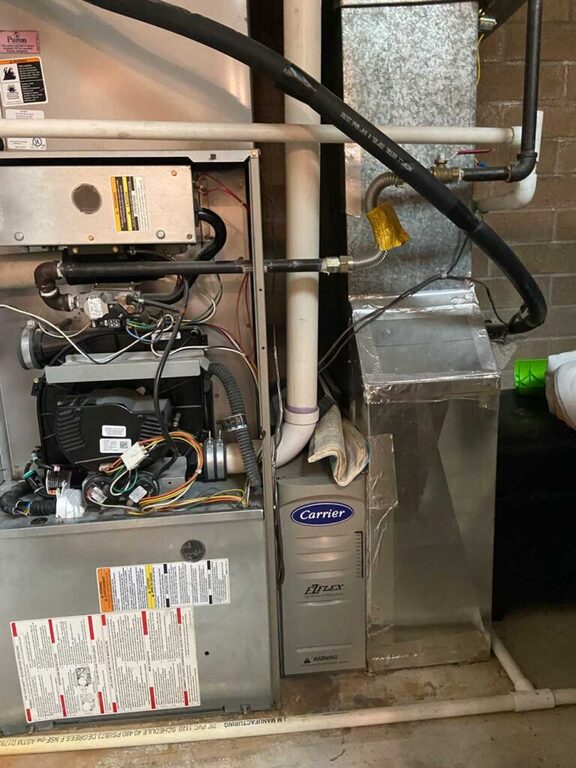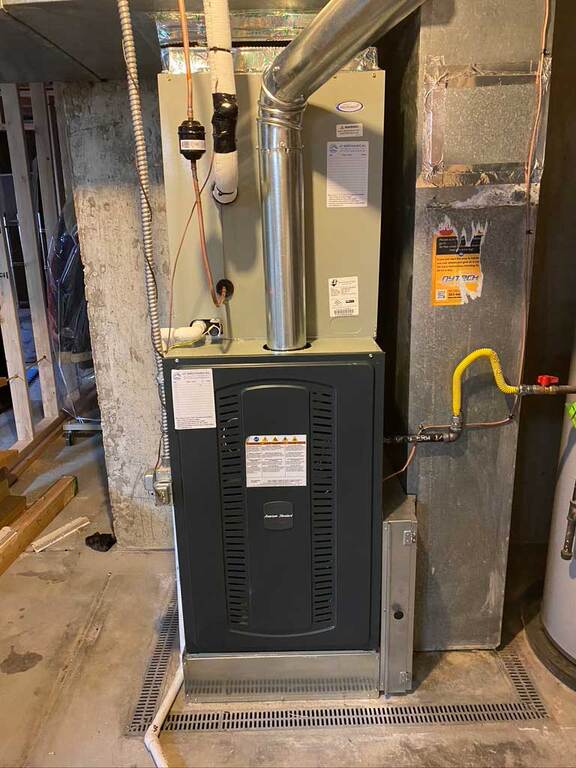 Furnace Installation Services in Denver
When you have a furnace in your home, you can rest easy at night knowing that it's keeping the temperature of your house comfortable and safe. But what are some of the benefits of having a furnace?
First, they help your energy costs go down. A new furnace will heat your home more efficiently than if you had just a space heater or an electric heating element in your hot water tank. It also uses less electricity and saves money on utility bills.
Second, furnaces make for better air quality inside your home. They kill bacteria and mold spores that might otherwise take up residence on your walls or ceilings, making them less healthy for you and anyone else who breathes them in regularly, including pets.
And finally, furnaces help keep the heat evenly distributed throughout your home, which helps you save money on heating and cooling bills. Plus, most furnaces come with a 10-year warranty, so you can be sure that you won't have to worry about any repairs or replacements for quite some time.
Let us help you make your Denver home comfortable. At JC Mechanical, furnace installation is our specialty. We will take care of everything from the beginning to the end of your project, from providing an estimate to installing your furnace and keeping it running smoothly. You can rest easy knowing that we will do everything possible to ensure your home stays comfortable.
Call us now to schedule an appointment.
Choose JC Mechanical as your HVAC Contractor in Denver
Your HVAC needs are our primary focus, whether you need repairs, maintenance, or installation services. We use high-quality materials and work with qualified technicians who can ensure your home is safe and cool. Convenient 24-hour emergency service is one of the many reasons we are the most preferred HVAC service providers in Denver. When you choose JC Mechanical, you can rest assured that your home's heating and cooling will be in the hands of a seasoned pro.
Contact JC Mechanical online or call 720-779-7263 to schedule residential HVAC service for your Denver home.