Residential HVAC Services Arvada
HVAC problems can be a big deal, especially if you are experiencing issues in your home. You could be dealing with extreme temperatures or leaks in the walls or ceiling. These problems can cause serious health problems that JC Mechanical can help with.
We have been serving Arvada since 1988, providing residential HVAC services to customers like you. We are family-owned and operated, so we know the importance of treating our customers with the care and respect they deserve. Our technicians are highly skilled at their jobs, and honestly, they are the best around. 
We understand that everyone has unique needs when it comes time to find an HVAC company. That's why we offer a number of financing options so that you can make your decision based on what works best for you. We can even help with those pesky little problems you might encounter along the way. We are here 24/7, after all.
Our range of services includes:
Call JC Mechanical today at 720-779-7263 to schedule an appointment or request a quote.
AC Repair Services in Arvada
If you are like most people, you have probably had your system checked out by a technician a few times, and nothing seemed to be wrong. This time, though, something feels different. Maybe it has lost efficiency, or you just want to ensure it's running at peak performance before the summer heat starts getting intense. Either way, here are some signs that your AC needs repair in Arvada.
Your AC makes a loud noise when it's turned on

Your AC blows hot air instead of cold air. The cause can be a number of things, including a leaky duct or pipe or dirty filters in your unit

Some rooms in your house are warmer than others during certain times of the day

You notice your AC unit has been leaking for a while, and you can see water on the ground outside. This is a sign of mold or mildew growth inside

You notice increased energy bills due to usage during warmer months when it's not needed. This could be due to condensation build-up on your evaporator coil
If you notice any of these signs, don't hesitate. Call JC Mechanical right away so we can diagnose and fix any issues before they become more costly than fixing them now. However, if old age is the reason for your HVAC troubles, we can help you pick a replacement unit and install it.
Is your AC acting up? Call us now for repairs.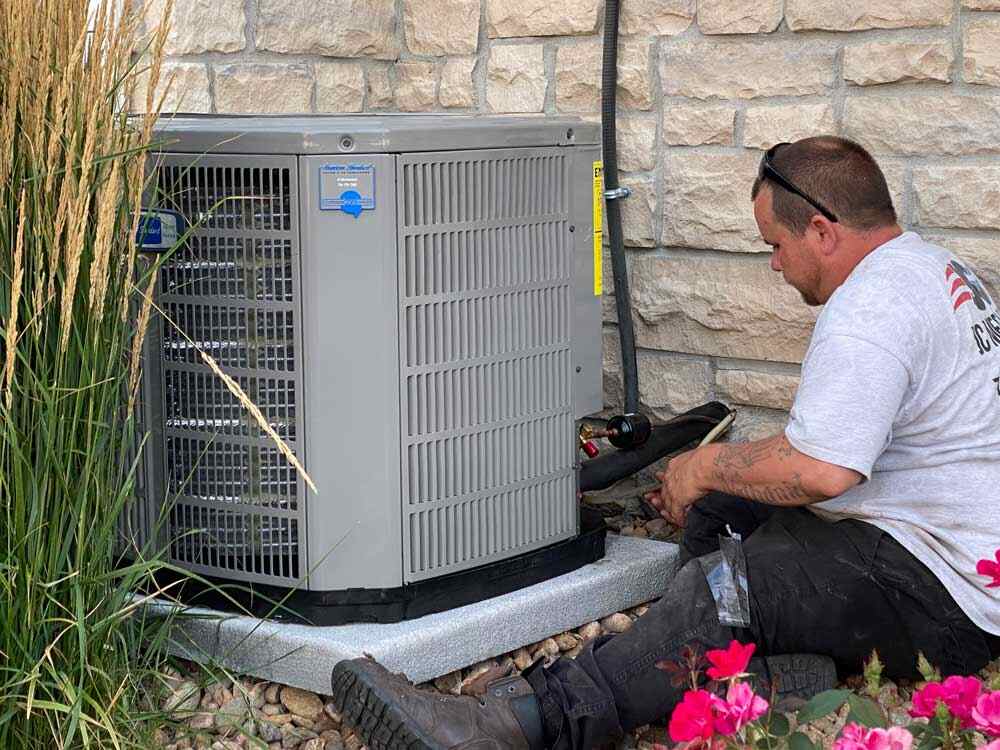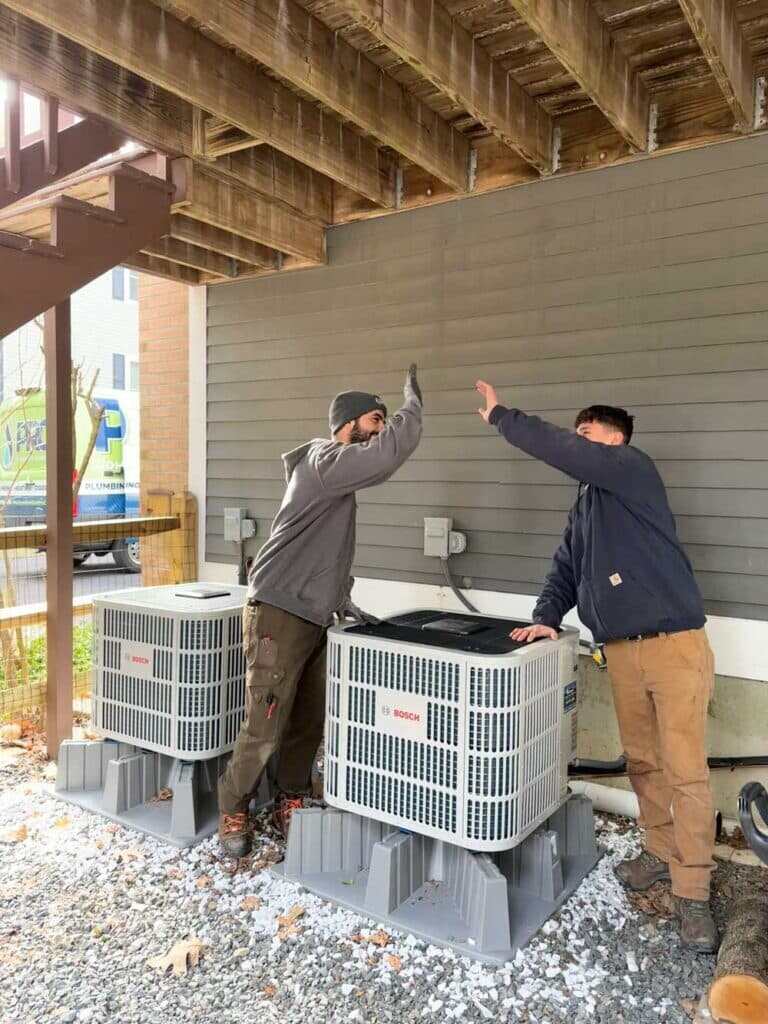 AC Installation Services in Arvada
Your Arvada home is probably one of the most important investments you will make. It's where you live, and it's where your heart lies. So why wouldn't you want to make it comfortable?
You don't have to spend much money on an AC installation in Arvada. JC Mechanical has the best deals. We know no two people are alike, so we tailor our services to meet your needs and budget. Whether you are looking for a complete HVAC system overhaul or just need a few repairs, we can help.
But what about the other benefits? Here are just a few.
Makes your house more comfortable by reducing the strain on your household's heating and cooling systems.

Saves money on heating and cooling costs, especially in winter months when electricity bills are higher than usual

Reduces your carbon footprint and greenhouse gas emissions because ACs use less energy than heating systems do

Helps you sleep more soundly at night because it's more comfortable inside your home now that there's plenty of air movement throughout the house

Improves the health of people living in your house by removing harmful pollutants from the air. This reduces illness and medical costs associated with respiratory issues
At JC Mechanical, we specialize in AC installation services and can get your system up and running fast. From our knowledgeable team members to our state-of-the-art equipment, we are here to help you get the most out of your investment in a new AC unit.
You can call us at 720-779-7263 if you need AC installation services in Arvada. 
Boiler Repair & Installation Services in Arvada
A boiler is typically a large machine that heats water and supplies hot water to homes. With a boiler's age comes a higher risk of failure, which can result in expensive repairs or replacement. If you notice an increase in utility bills but don't know why, it might be time to call a professional. Other signs to check for include:
Your boiler is making a loud noise

You smell gas in your home

You notice a lot of black mold on your walls or ceilings

Boiler is leaking at multiple points around the house

Your home is too hot or cold than you would like it to be
If you see these signs, don't wait. The sooner you call the experts at JC Mechanical for repairs, the better. We have the knowledge and skills to quickly diagnose the problem and fix it with quality workmanship.
However, as the years go by, your boiler can begin to lose efficiency, which means it isn't heating water as quickly as it once did. This can lead to higher energy bills and reduced comfort in your home. The remedy is to install a new boiler in your home.
A new boiler not only saves energy but also saves money on your electricity bill by helping to prevent power surges from damaging your appliances and causing them to break down more quickly. At JC Mechanical, we can help you find the right boiler for your needs and budget and install it. And with our maintenance services, your unit will run efficiently for years.
If you need a boiler repair and installation services in Arvada, we are just a call away.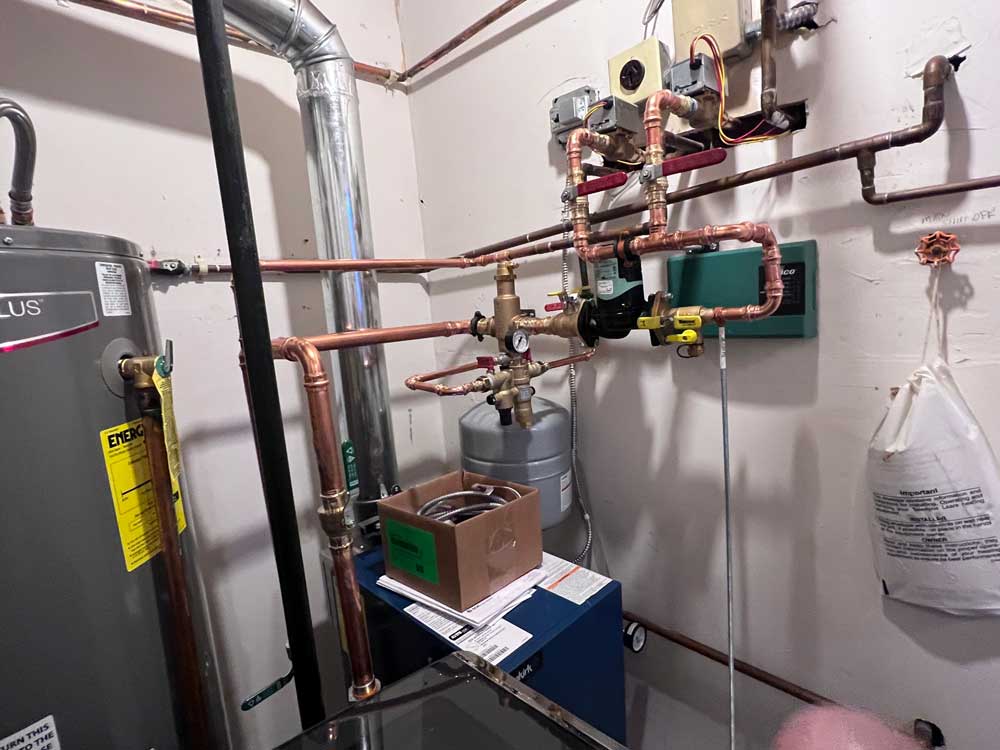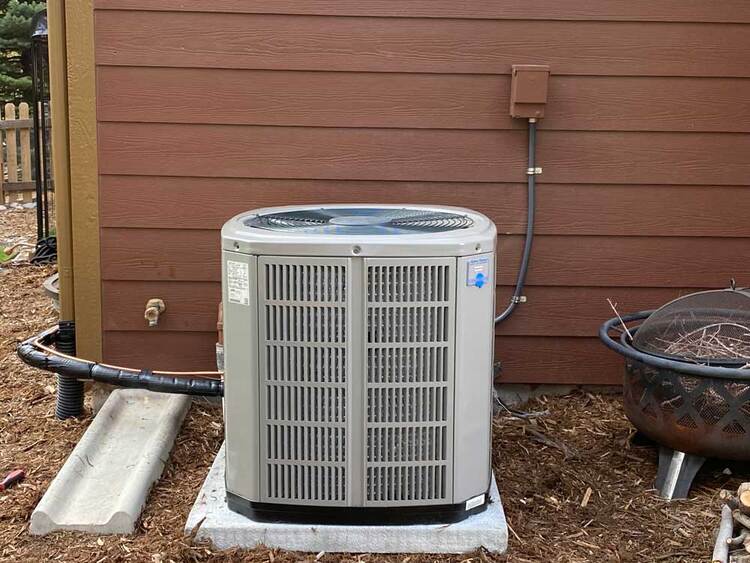 Heat Pump Repair & Installation Services in Arvada
Heat pumps are the number one choice for heating and cooling in Colorado. But they are not without their problems. If you notice problems with your heat pump, here are some signs that your system needs repair.
The air coming out of the vents is cool and drafty

The unit doesn't seem to be getting as warm as it used to, even when it's on full blast

The unit starts making noises or vibrating

The unit isn't cooling off when you turn off the power
If you notice any of these signs, then don't delay. Get them fixed before they become a problem. At JC Mechanical, heat pump repair is our specialty. So if you are looking for someone who can fix your heating system quickly and efficiently, we are ready to help.
However, when your heat pump starts to show signs of wear and tear, or if you have trouble keeping up with the energy demands of your home, it's time to replace it. We can help with that too. A new unit is more efficient than traditional heaters or air conditioning systems. New heat pumps use less energy and create less pollution than other methods of heating and cooling your space.
Furthermore, a new heat pump will work well in both cold and warm weather, so you don't have to worry about it not working when the temperature changes. If you are ready for a new unit, enlist us to install it, and you won't be disappointed.
Call us at 720-779-7263 today to schedule an appointment.
Furnace Repair Services in Arvada
If your furnace is no longer functioning as it should, there's a good chance you will need some repairs done sooner rather than later. Fortunately, our technicians are available 24/7 to help you get your furnace up and running again. If you are wondering if your furnace needs repair in Arvada, some signs might indicate that it's time for some repairs.
Your furnace is making unusual noises like grinding, clanking, or clicking

You notice that your home feels unusually warm or cold

You get a lot of condensation in your basement from the vents on your furnace when it's turned on and during cold weather

Your temperature fluctuates wildly between rooms, especially if you have central air conditioning

You smell an odor similar to gas or electrical wires burning during an electric outage

You notice a decrease in energy usage from your furnace or air conditioning system over time
If these issues sound familiar, call us for furnace repair. When you hire us, we will come and assess the situation. If your furnace has issues we can easily fix on the spot, we will fix them immediately. If not, we will schedule an appointment for later that day. If it turns out your system is beyond repair, we can help you pick a replacement unit.
If you need furnace repair in Arvada, give us a call today.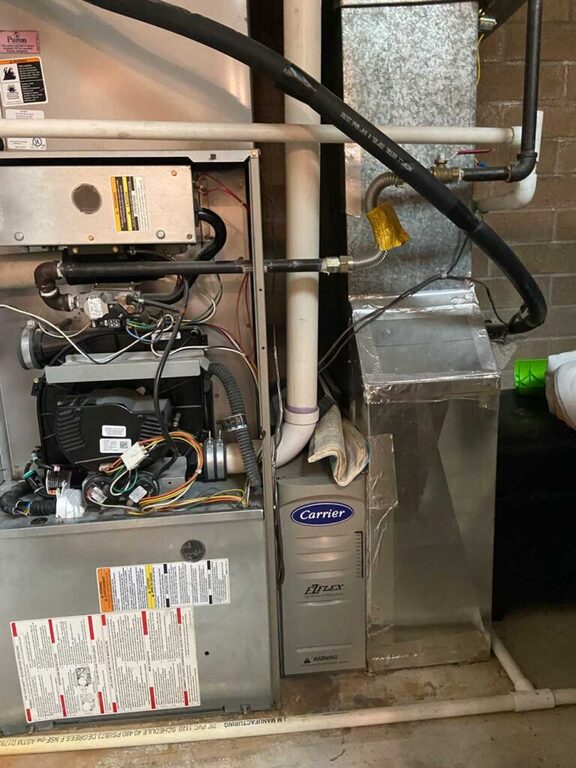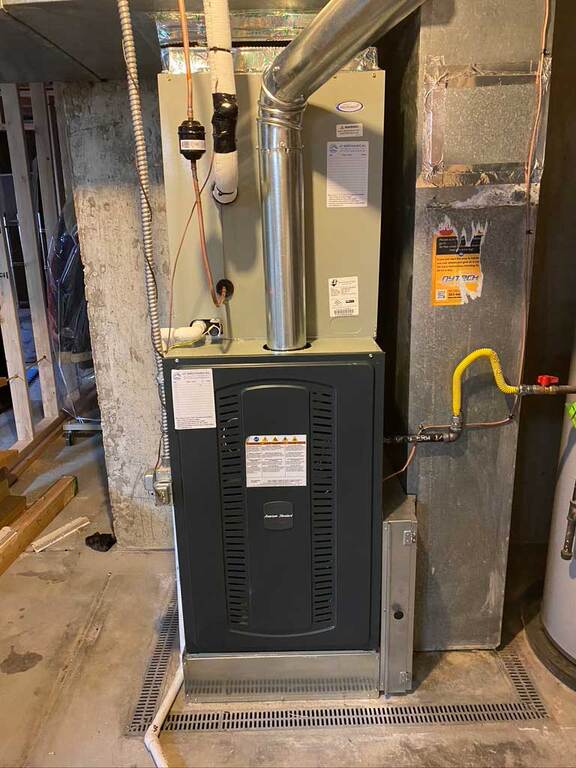 Furnace Installation Services in Arvada
Your Arvada home is a precious place to call home. It's where you spend time with family, friends, and loved ones. It's where you want to feel safe, comfortable, and protected from the outside world as you relax and recharge.
But some things can happen in your Arvada home that could impact your comfort levels, such as mold spores or drywall rot. And if you don't have a properly functioning heating and cooling system installed in your home, these potential problems can become much more likely.
So what's the best way to protect yourself and your family from these potentially dangerous problems? Installing a furnace is always an excellent choice.
Furnaces are designed specifically for residential use and are capable of providing efficient heating and cooling for almost any type of space in your Arvada home. Plus, furnaces are extremely easy to install. All you have to do is provide a few basic details about your home (e.g., square footage) so we can determine what type of furnace would be best suited for your needs. Then, we will take care of everything else.
With a new furnace, you enjoy incredible benefits, such as:
Increased energy efficiency

Lower utility bills

Increased comfort, and control over your heating system
At JC Mechanical, we offer installation services for all types of furnaces, including those that use gas, oil, or electricity. We will work with you to find the best option for your specific needs and budget, then install it efficiently.
Ready to get started on your system? Call us now at 720-779-7263.
Choose JC Mechanical as your HVAC Contractor in Arvada
While you and your family are in need of heating and cooling services in Arvada, we can provide you with peace of mind. Whether you want a repair or installation, we are here to give you the best deal for all kinds of HVAC needs. From new installations to repairs and maintenance plans, you will surely find a solution that meets your family's specific needs. And most importantly, we are always here for you 24/7, 365 days a year, ready to respond to any emergency situation.
Contact JC Mechanical online or call 720-779-7263 to schedule residential HVAC service for your Arvada home.