Residential HVAC Services Centennial
Finding an HVAC contractor who can do quality work can be difficult, but it doesn't have to be. If you need residential HVAC services in Centennial, you have come to the right place.
Heating, cooling, and exceptional customer service are what we do at JC Mechanical. We are a family-owned, full-service HVAC company serving homes in Centennial and surrounding areas. When you choose us, you get over 30 years of knowledge served as no other company in the state can match. 
Our team of certified technicians is trained to handle any job, no matter how big or small, and can provide you with prompt service 24/7. We offer free estimates on all work done, so you know exactly what you are paying for before any work begins. Our range of services includes:
Contact us at 720-779-7263 for free estimates on all our HVAC services in Centennial.
AC Repair Services in Centennial
An AC is a huge part of your home's comfort, but it's not always easy to tell when something is wrong. If you are unsure whether or not you need AC repairs, here are a few things to watch for.
A decrease in performance or efficiency

A leak in your system that wasn't there before

Your ceiling feels warm when it used to be cooler before installing an air conditioner

Strange noises 

A strong moldy or mildew smell coming from your vents, especially after heavy rain or when humidity levels are high
The last thing you want is for your AC to break down in the middle of a heatwave, so schedule repairs immediately when you spot the above signs. At JJ Mechanical, our technicians have the necessary tools to diagnose and repair your system quickly and efficiently. No matter what type of AC unit you have, we can fix it, whether it's an air conditioner from Carrier or Goodman. 
And when you call us, we will come right over,  no matter what time of day or night. Our 24/7 service means that when an HVAC emergency occurs (such as gas leaks), we will be there for you when you need us most.
Need top-notch AC repair services in Centennial? Call us at 720-779-7263 now.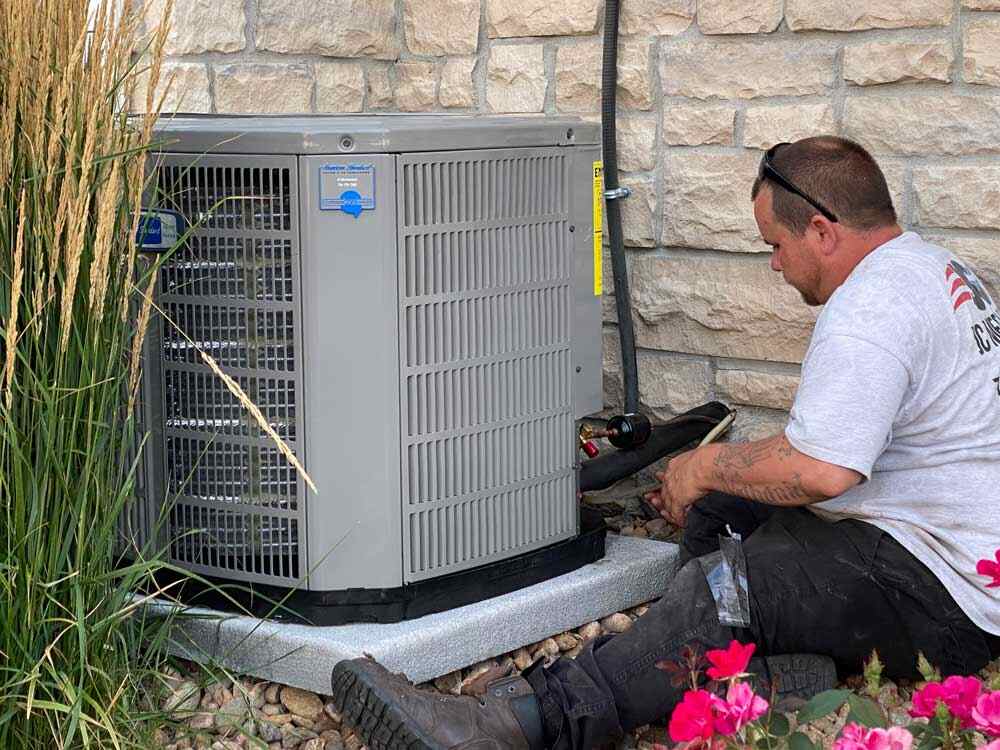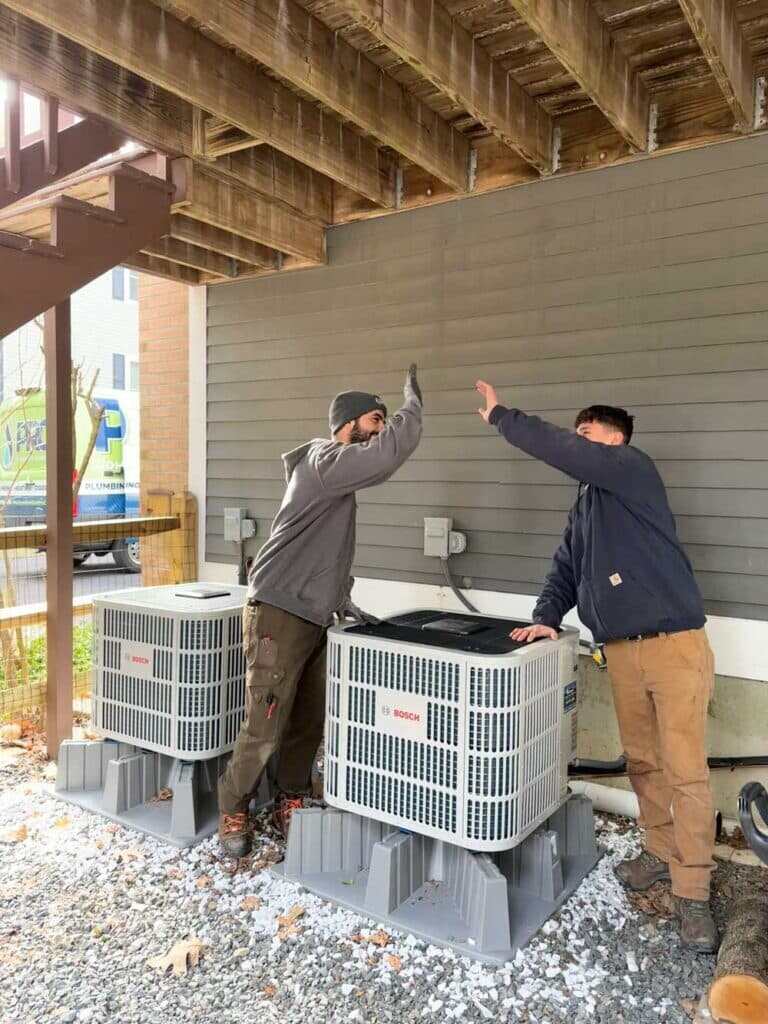 AC Installation Services in Centennial
We all know that the Centennial area gets hot in the summer. It's true — we have some of the highest temperatures in Colorado, which means that you need a reliable cooling system to keep your home comfortable. And don't worry about the cost of installation. The benefits of installing AC in your home will outweigh the initial costs by a mile. Here are just a few ways that adding AC will help improve your daily life.
Better sleep: When you have AC, you can enjoy more restful sleep at night. You can fall asleep faster, stay asleep longer, and wake up feeling refreshed 

Healthier home environment: With a new AC, air quality will improve, meaning less dust and allergens. Consequently, you will have fewer symptoms from allergies and asthma

Lower energy bills: AC system installation means you won't spend so much on utilities monthly. With a cool house, you won't have to turn up the heat when it gets too hot outside, and that will save some serious cash
Don't just trust anyone with your AC installation — trust the experts at JC Mechanical. Whether you are looking for a new system or want to upgrade your current one, we will provide the service you need at a price that won't break the bank. 
We can help you choose the right equipment for your home so that you can maximize energy efficiency and lower your monthly utility bills. You can also take advantage of our regular and annual maintenance plans to keep your system running optimally.
When you need AC installation services in Centennial, call us today at 720-779-7263.
Boiler Repair & Installation Services in Centennial
When you are having trouble with your boiler, it can be a real pain. Not only do you have to deal with the inconvenience of having no heat or hot water, but you also have to worry about the potential for other issues going on in your home.
When a boiler malfunctions, it can stress other parts of the system, which means more money out of your pocket in the long run. That's why it's important to get a professional to take a look at any problems as soon as they arise.
Depending on what kind of boiler you have, different issues might come up.
Not enough heat/hot water

Leaking/flooding

Inefficient fuel use (could mean more money spent over time)
If any of these problems sound familiar, don't worry. JCC Mechanical is here to help. We will come and assess your heating system, perform any necessary repairs, and ensure everything runs smoothly. We offer a same-day service for most repairs.
However, if your boiler is old and outdated, has been repaired many times, and still isn't working properly, you should consider a replacement. We provide a wide variety of boilers at affordable rates and can help you find the perfect boiler for your needs. 
We will then install it for you efficiently, following all industry standards and protocols to ensure that your installation is done right, so you don't have to worry about any problems occurring down the road.
If you need help with your heating needs, call us today.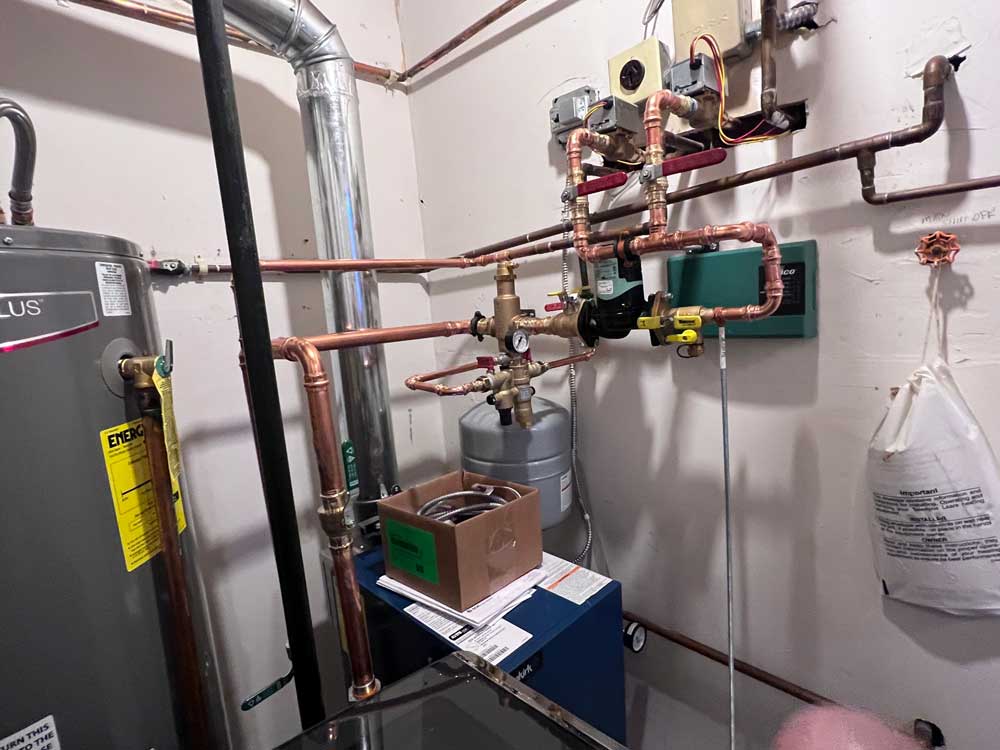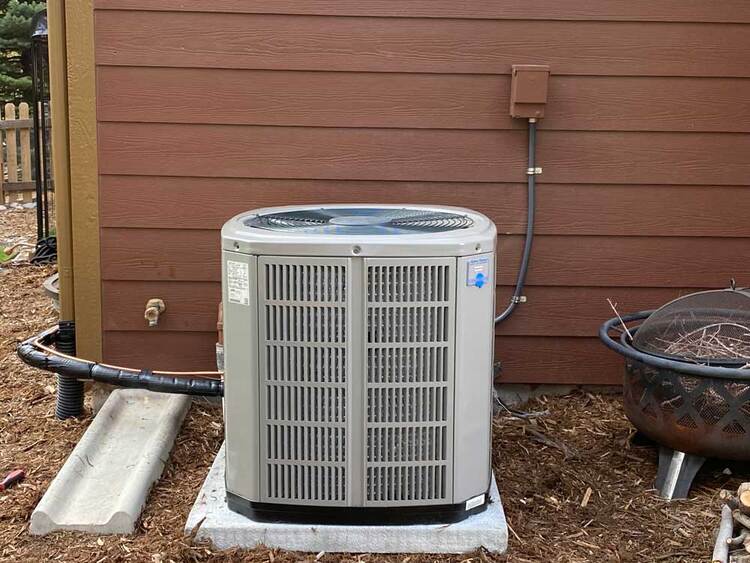 Heat Pump Repair & Installation in Centennial
Heat pumps are great because they act as both your heating and cooling system and are more energy efficient than traditional ones. But, like any machine, heat pumps can wear down over time and lose efficiency. The best way to tell if your heat pump needs repairs is to pay attention to what's happening in your home. If you spot the following signs, schedule repairs right away.
Your heat pump is leaking, making a strange noise, or not working at all

The temperature inside your home is either too cold or too hot

You notice mold growing around your air vents or near the outside unit

You smell gas when the unit is running
When your heater exhibits these signs, it's only a matter of time before it breaks down, so call us for repairs right away. At JC Mechanical, we use only the most advanced equipment and technology to diagnose and repair your unit to restore smooth running. So, call us for a heat pump repair, no matter the time of day or night.
However, if you don't have a heat pump and are looking for a way to save money on your energy bill, consider installing one in your home. A heat pump works by drawing in heat from the outside air and using that heat to warm up the inside of your home. This means that even in the winter months, you can keep your heating costs down, which will help you save money.
We can help you choose a suitable unit and install it. We also offer financing options if you need help with the cost of installation.
You will be glad you chose us for heating repair and installation needs. Call us at 720-779-7263.
Furnace Repair Services in Centennial
You have been working hard all day and are ready to relax. The kids are in bed, your partner is snuggled up next to you, and the house is finally quiet. But when you go to turn on the heat, nothing happens. The furnace isn't working. If this happens frequently, it's time for a furnace repair.
Your furnace keeps you warm, comfortable, and safe during the cold winter months, but if something goes wrong with it (particularly if it breaks down during the night), you could be in for a chilly night. A few signs can help you know when to get your furnace checked out.
Trouble starting the furnace

The heat feels weak

Room temperature fluctuates widely throughout the day

Strange noises (like rattling or hissing)

Your system shuts down repeatedly when it's turned on or cycles on and off frequently during operation. The likely culprits are faulty thermostats or burner valves

System leaks
Furnace repairs are no small matter and should only be handled by professionals like those from JC Mechanical. Whether the furnace is making funny noises or you have a problem with the fan or blower, we can help. 
Our expert technicians know how to fix it fast and ensure your furnace runs properly so you can stay warm during the winter season. With our service, you will never have to worry about being cold again.
Are you having trouble with your furnace? Call us now.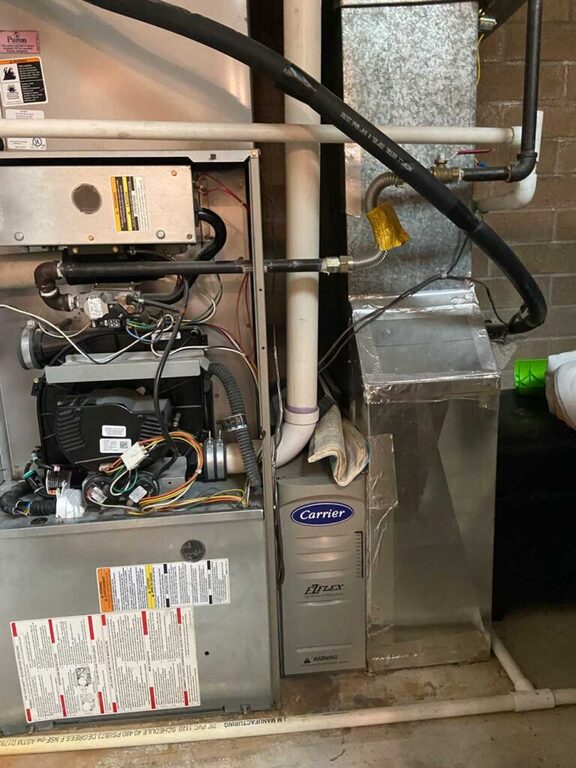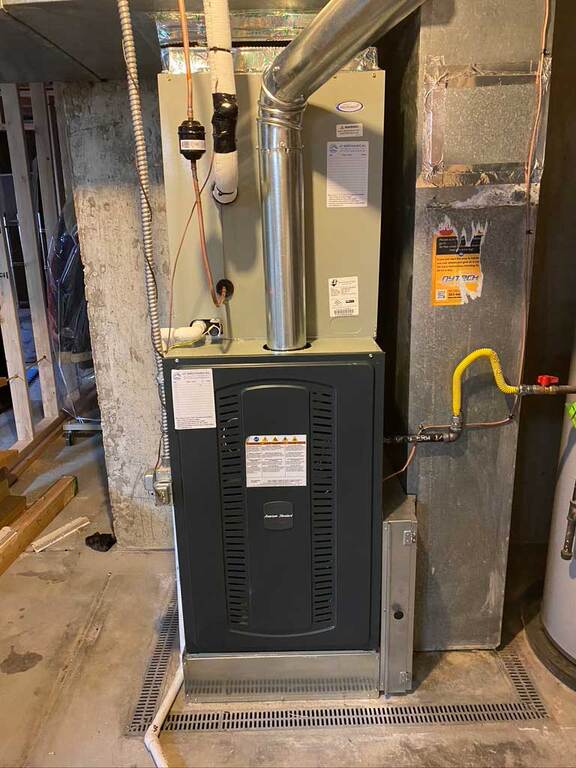 Furnace Installation in Centennial
For many people, winter is the most uncomfortable time of year. Cold weather can make staying warm challenging, especially when you are unprepared for it. Luckily, there are a number of ways that you can keep your home warm and cozy all winter long. One way is by installing a furnace in your home.
If you've been considering installing a new furnace in your Centennial home, now is the perfect time to do so. Here are just a few reasons why.
Furnaces provide warmth to your home so that you can be comfortable all winter long

Furnaces help save money on utility bills by keeping heating costs down throughout the year

Furnaces reduce the risk of respiratory illnesses caused by cold air drafts, such as asthma and bronchitis
JC Mechanical offers fast and reliable installation services for all kinds of furnaces, including forced-air and radiant heat in Centennial. Whether you have a new or an old one, we will help you determine what type of heating system would be appropriate for your home's needs. 
We will ensure your new furnace is installed to work with your existing ductwork and pipes, so there's no need for additional work. We offer free estimates for all work and free consultation services to ensure you understand everything about your new system before it gets installed.
Call us at 720-779-7263 if you are ready to get started on your system.
Choose JC Mechanical as your HVAC Contractor in Centennial
We are a top-rated, locally owned and operated HVAC Contractor serving Centennial — a professional contractor you can trust for all your home comfort needs. Our team of certified technicians is ready to provide expert heating and cooling solutions tailored to fit your unique home's HVAC system. They can install, repair, or replace any brand or style of equipment. With our expert technicians, competitive rates, and 24/7 service, there's no better choice than JC Mechanical for all your HVAC needs in Centennial.
Contact JC Mechanical online or call 720-779-7263 to schedule residential HVAC service for your Centennial home.